For five days the government mulled the idea of an "amber watchlist" to warn travellers that the country they intended to visit could imminently turn from amber to red on the traffic light system for international travel.
That would mean an 11-night stay in a hotel and a £1,750 bill when they returned to the UK.
The policy-making process played out in a very public way.
The concept of the amber watchlist – which would have added a sixth category to the original three in the traffic light scheme – was proposed to the government's Covid Operations Committee last week by officials from the Joint Biosecurity Centre. It was supported by Transport Secretary Grant Shapps.
Then the idea leaked and the backlash began.
Amber watchlist travel idea scrapped
PM defends approach to international travel
There was criticism from the travel industry but also from anonymous government sources, quoted in the newspapers. These sources were alleged to include Mr Shapps.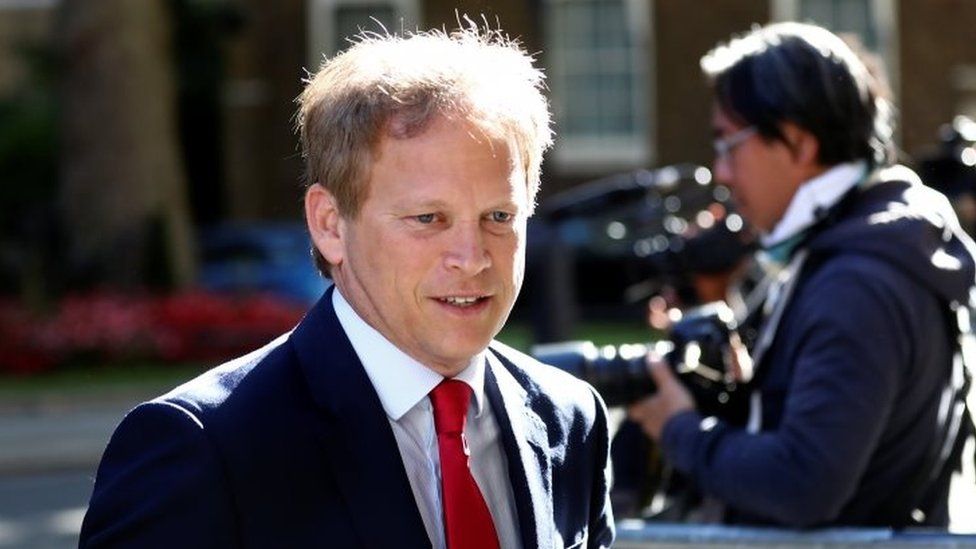 "Interesting that the transport secretary briefed against his own policy," a senior Whitehall source observed as they explained the prime minister's decision to "kill" the amber watchlist on Monday.
But this was not the only cabinet sniping around the issue of international travel.
'Chaos'
One pro-travel government department had previously criticised Health Secretary Sajid Javid for bouncing Boris Johnson into putting France into a new "amber-plus" category without consulting cabinet colleagues.
And a letter from Chancellor Rishi Sunak urging the prime minister to allow fully vaccinated travellers from the US and Europe to avoid quarantine was leaked to the Sunday Times.
It suggested Rishi Sunak thought Boris Johnson needed some encouragement to reach the right conclusion, even if it was intended as a simple note about the Treasury's view.
One advisor said the leak was proof of a "low-trust" environment in Whitehall.
The back and forth about the amber watchlist does not show a government in meltdown.
It's not even – strictly speaking – a U-turn because the policy had not been agreed in the first place.
But there has been a lot less cabinet discipline ahead of this decision than with previous ones, allowing Labour to describe it as "chaos".
Some voters might agree with them.
It also means there might be less discipline before other big decisions in other policy areas.
And if the prime minister had "killed" the amber watchlist earlier, fewer divisions in the government might have been exposed.